Full Commercial General Liability
---
The Full Commercial General Liability Policy provides the insurance protection needed to pay damages for bodily injury or property damages for which the insured is legally responsible.
Commercial General Liability policies are written on an "occurrence" form. The occurrence form covers bodily injury or property damage claims that occur during the policy term, regardless of when the claim is reported.
Included in this policy:
Premises/Operations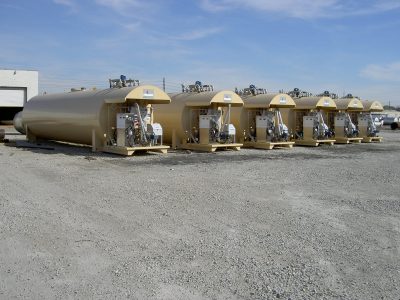 Coverage is provided for damages arising out of ownership or occupancy of the insured premises when not maintained in a reasonable manner. This also covers damages arising out of operations performed by the insured business.
Products/Completed Operations
Products coverage is provided for damages arising out of products manufactured, sold, handled or distributed by the insured. Completed Operations covers damages occurring after operations have been completed or abandoned, or after an item is installed or built and released for it's intended purpose.
Medical Expenses
Medical payments coverage pays medical expenses resulting from bodily injury caused by an accident on premises owned or rented by the insured, or locations next to such property, or when caused by the insured's operations. These payments are made without regard to the liability of the insured.
Fire Damage
The fire damage limit provides coverage for fire damage caused by negligence on the part of the insured to premises rented to the named insured. If a fire occurs because of negligence of the insured and causes damage to property not rented to the insured, coverage would be provided under the occurrence limit.
Personal/Advertising Injury
Personal Injury means injury other than bodily injury. Coverage is provided for injury resulting from offenses such as false arrest, malicious prosecution, detention or imprisonment, the wrongful entry into, wrongful eviction from and other acts of invasion, or rights of private occupancy of a room. Coverage for libel and slander is also provided in the policy.
Other Coverages/Endorsements included in this policy (at no cost):
Contact STICO Mutual for more information.


Optional Endorsements:
Professional Liability Endorsement
Contractor's Liability Endorsement
Accidental Short Term Pollution Endorsement
Blanket Per Project Aggregate Endorsement
This summary of coverages is not intended to be a complete list of all coverages, terms or conditions present in the actual policies. It is prepared solely for your convenience. Please refer to your policies for a complete listing of all coverages, terms and conditions.